Prepare to enter beast mode. Or do you prefer "slightly sweaty mode"?
Bowflex has you covered regardless of your level of fitness or your goals. They provide a wide variety of fitness equipment to support you in getting your desired outcomes.
Their equipment is suitable for experienced trainers and new fitness enthusiasts, and it's made to deliver full-body exercises from the convenience of your home.
Looking to regain your fitness? Home exercise gear like the Bowflex might be able to assist you!
This Bowflex review will give readers an inside look at the business, its products, user reviews, and more to help you determine if they're worth your money.
Is Bowflex Worth the Money?
Bowflex is definitely worth spending your money on if you're looking for a convenient home workout machine. There are several product lines to choose from, each with its simple or high-tech features for both beginners and hardcore fitness enthusiasts.
No matter your fitness level, you'll find a suitable Bowflex exercise machine that fits your budget and goals.
Let's find out what makes Bowflex a reasonable purchase and why you might want to buy one.
What Is Bowflex?
Initiated in the 1980s, Bowflex was presented to the globe as a home workout option.
As a more affordable option than commercial gym subscriptions, this athletic products company looks to the future of fitness.
When it comes to creating cutting-edge training equipment, Bowflex is nothing short of innovative — Dosho Tessema Shifferaw first invented it.
Let's go over some of Bowflex's top product categories to give you a better idea of if they're a good fit for your fitness goals.
How Does Bowflex Fare Against Other Brands?
Bowflex is a well-known name and brand in the fitness industry. Through its products, this brand competes with numerous other businesses.
The following companies are among the Bowflex competitors and how they compare.
1. Bowflex vs. Free Weights
You can work out your whole body with Bowflex and Free Weights, but both have limitations on the exercises you may do. For instance, both pieces of equipment can work out your legs.
However, you may perform exercises like walking lunges with free weights, while the Bowflex does not support that.
Like leg extensions, which isolate the front thigh muscles, the Bowflex allows you to perform them but not with free weights.
2. Bowflex vs. Peloton
You can go large and purchase a Peloton if getting the complete experience is what you desire, and money won't be a key factor. You won't be sorry.
If you want a cost-effective machine with the same high-end features and dependability but without being restricted to a single subscription, consider the Bowflex.
3. Bowflex vs. PowerBlock
Which one is better? Although we know that no one appreciates this response, it depends.
Bowflex is often cheaper than PowerBlocks, despite having a more classic dumbbell-like design and a heavier weight range than PowerBlocks.
What Are the Benefits and Risks of Purchasing Bowflex Products?
Here is a fair analysis of the benefits and drawbacks:
The Benefits of Bowflex Machines
A Bowflex machine offers a large selection of exercises, making it versatile.
The Bowflex is excellent in a compact place because it saves room.
A Bowflex machine is simple to operate, even for newcomers.
A gentle beginning can help you develop foundational strength if you are new to strength training.
Bowflex is known for producing high-grade gear with good build quality.
Support weight maintenance: Associated with a lower risk for diabetes, heart disease, certain cancers, and breathing problems.
The Risks of Bowflex Machines
Unsuitable for intermediate or advanced lifters; can be too light, and the movement pattern isn't diversified enough.
Impaired force curve; the issue is that the resistance increases gradually instead of following the expected force curve.
Limited choice of exercises; machine dictates your options
Loses resistance over time; the power rods become less rigid with use, reducing weight
What Makes Up Bowflex Home Gyms?
The Bowflex home gyms are integrated devices.
Bowflex focuses on producing equipment that provides you benefits as soon and effectively as possible so that you may go about your day and enjoy a healthier, happier, and better life.
They make use of gravity-free resistance technology. Doing so lessens stress on the joints and tendons while enhancing exercise effort, which boosts outcomes.
The cost of a Bowflex home gym is considerable. If used frequently, Bowflex gyms might provide longer-term value than a personal trainer or gym membership.
Bowflex Bikes
In 2019, the company began selling indoor cycling equipment. Bowflex has joined the indoor bike trend to provide a great cycling workout without leaving your house.
Below, we outline the features of the Bowflex models to help you make the best decision. Let's get you prepared to bike by going over the features, pros, and cons.
Bowflex Velocore Bike
FEATURES:
1 Year JRNY Membership
Ride in stationary mode or level up with Leaning Mode
Streaming entertainment (Netflix, Amazon Prime Video, Disney+, and Hulu)
Adjustable resistance (provide resistance with 100 levels)
Shimano SPD clips, fore/aft adjustment of the seat's height, dual-link pedals with toe cages, etc.
In 2020, Bowflex unveiled the Bowflex VeloCore Cycle, the first indoor exercise bike with learning capabilities.
It enables users to ride in a fixed posture (sitting or standing upright) and lean from side to side, bringing an entirely new dimension to their cycling exercises.
Pros
Optional screen sizes are 22′′ and 16′′
The sturdy, 175-pound steel frame ensures a stable ride even when leaning
Workout variety gives various users in your home a variety of workout possibilities
Can access Netflix, Hulu, Amazon Prime, and Disney+ on the touchscreen if you have a JRNY subscription from Bowflex
Cons
It's challenging to reach the weights from the bike's seat
Some riders could feel unbalanced as a result of the tilting characteristic
Bowflex C7 Bike
FEATURES:
JRNY Membership for a Year
3rd Party Apps (Peloton and Zwift)
Streaming Entertainment (Netflix, Amazon Prime Video, Disney+, and Hulu)
Magnetic Resistance (100 resistance levels)
Adjustable race-style seats and handlebars, etc.
The Bowflex C7 Bike is a multipurpose machine that works with Peloton, Zwift, and even streaming services like Netflix, allowing you to binge-watch while working out.
Although the 7-inch touchscreen is somewhat small, the bike's 100 resistance settings provide a challenge for exercisers of all skill levels.
Pros
330 lb weight capacity
Dual-compatible pedals (toe cage/SPD)
7″ HD touchscreen display
Bluetooth compatible
Armband heart rate monitor included
Cons
JRNY membership required to access entertainment apps
Frame warranty could be longer
Bowflex C6 Bike
FEATURES:
LCD backlit computer console
Cadence Sensors in pedals transmit RPMs and speed to console
Various handlebar grips, both vertical and horizontal
Magnetic Resistance levels 1-100
Four adjustment points, etc.
The Bowflex C6 indoor exercise cycle offers four comfort adjustment points, 100 levels of magnetic resistance, flat and dual SPD pedals, a computer console, and a tablet holder.
The pedal cranks on the C6 also have cadence sensors and Bluetooth, allowing you to connect your bike to various cycling apps and obtain precise cadence information.
Pros
A peaceful ride is provided by magnetic resistance to build muscle
Priced around $1,000 and includes a one-year membership to JRNY
Available funding alternatives
It doesn't require a subscription to an app
It comes with a tablet holder and a USB connector so that you may use your device to stream classes
Cons
Tricky to put together
It lacks an integrated touch screen
Unlike some other bikes, it doesn't have automatic trainer control
Bowflex Treadmills
Make inclination. Climate regulation. No standing at stop signs.
Do you want to know how these things are connected? These are only a few benefits of using a treadmill inside.
Treadmills provide a practical way to maintain physical activity from the comfort of your home, whether you like to run while you watch TV or require an indoor option for rainy days.
Bowflex Treadmill 10
FEATURES:
It has a 22 by 60-foot running path
A wide range of both incline and decline options
Includes Bluetooth connective capability
It consists of a 10-inch HD monitor
One free year of JRNY
Still looking into the advantages of utilizing a treadmill or compiling your requirements for new cardio equipment?
The Bowflex Treadmill 10 is a wise decision we can vouch for.
Pros
Speeds up to 12 mph
Impressive incline and decline options
Free JRNY membership
Collapsible: take up less space
Higher user weight maximum
Cons
JRNY app commitment may be misleading
Assembly issues
Bowflex Treadmill 22
FEATURES:
Comfort Tech Cushioning and a Commercial Tread Belt measuring 22″ x 60″
20% Incline and 12 MPH Speed
-5% Decline
400 Lb. User Capacity
Soft Drop Folding System
A scorching 20% inclination and a gorgeous 22″ touchscreen are just two of the remarkable features of the Bowflex Treadmill 22.
You can target more posterior muscles with hill exercises on an incline, significantly increasing calorie burn.
Pros
Includes a 15-year warranty on the frame with five years for parts
On the touchscreen features, the JRNY subscription content
It collapses and locks into position when not in use
Features Comfort Tech cushioning (reduce the impact on your joints and spine)
The motor has enough power to run, jog, or walk
Cons
The treadmill footprint is huge
The interface is challenging to use, and the console is clumsy
The treadmill won't work without a JRNY subscription
Bowflex Ellipticals
The typical image of an elliptical workout is one of the long steps on a large machine.
People who choose elliptical training frequently want a low-impact cardio workout that safeguards their joints while leaving them out of breath.
Bowflex Max Trainer M9 Elliptical
FEATURES:
1 Year JRNY Membership
Streaming Entertainment (Netflix, Hulu, Disney+, Prime Video, and HBO Max)
Discover 50+ global routes that auto-adjust in real time to your speed
100+ unique workout programs and unlimited user profiles on the 10″ console
20 levels of magnetic resistance to build muscle
The Bowflex M9 Max Trainer boosts each full-body workout session to the maximum by fusing the motion of a stepper with the elliptical's advantageous exercise flow.
It is the ideal indoor fitness Bowflex machine in terms of how functionality and technology are combined.
Pros
Using the JRNY Digital Fitness Platform, interactive resistance training
It is a good size at 49.2 inches by 30.5 inches by 65.1 inches
Weight, when assembled, is just 148 pounds
Contact heart rate sensors
Includes a Bluetooth heart rate monitor for the armband
Cons
With a warranty that only covers the frame and parts for three years and labor for 90 days, it falls short of the competition
Less built-in exercise options in favor of the app
There isn't a fan in the console
A JRNY app membership costs $149 per year or $19.99 per month
To access the JRNY app, users must have a reliable WiFi or Internet connection
Bowflex Max Trainer M6 Elliptical
FEATURES:
Compatible with Bowflex JRNY App
Larger repositioned console
Magnetic media rack for tablet or smartphone
USB charging port
Bluetooth®, heart rate consistent, etc.
The Bowflex M6 Max Trainer is a fitness device that combines an elliptical and stepper.
Users of the M6 can enjoy exotic trekking settings and interactive workouts with professional trainers.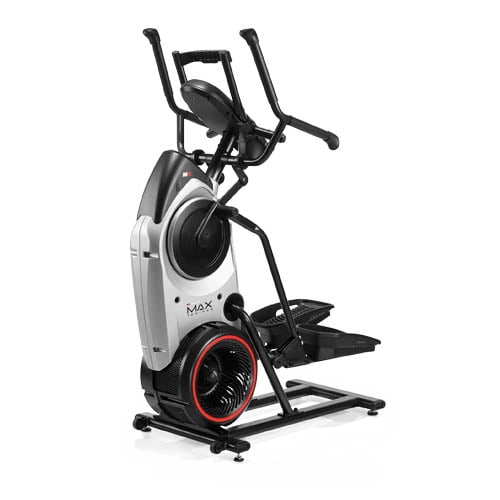 Pros
Small footprint
16 levels of resistance to build muscle
It comes with a 1-year subscription to the AI app
Heart rate monitor
Large media console to hold your devices
Cons
More expensive than other fitness equipment options
Must pay for a subscription to the app after the first year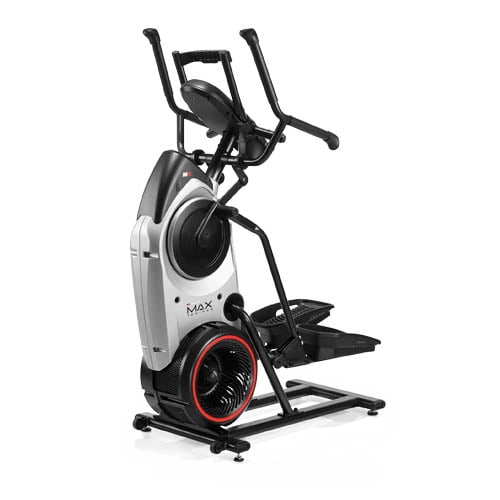 Bowflex Dumbbells
One of the most famous pieces of weight training equipment during the pandemic era was adjustable dumbbells.
Many of us find it difficult to return to the gym comfortably, thus requiring a temporary (or perhaps permanent) fix. The adjustable dumbbell shines in this situation.
Bowflex Selecttech 552
FEATURES:
1 Year JRNY Membership
Space Efficient (no more 30 sets of dumbbells cluttering your workout space)
More Comprehensive Weight Range
Turn a Dial (automatically change your resistance from 5 lbs to 52.5 lbs weight.)
Quieter Workouts (durable molding around metal plates provides for a smooth lift-off and quieter workouts)
Compared to a complete pair of dumbbells, the Bowflex SelectTech 552 are pretty tiny and have a sleek design, so they won't take up much room in your training area.
The dumbbells also look fantastic, with a stylish red and black design, which is always a good touch because the equipment you like to look at will be utilized more frequently.
Pros
Replaces 15 pairs of weights to save space
Easy to adjust using a built-in dial
Designed with premium grips and molding around the plates to maximize comfort and reduce noise
Includes no shipping costs and extensive warranties
It consists of a 1-year membership to the JRNY app
Cons
Bulky shape and length that may make specific workouts more challenging
Maximum weight of 52.5 pounds (23.8 kg) might not be enough for some weightlifters
Bowflex Selecttech 1090
FEATURES:
1 Year JRNY Membership
17 weight settings
Smooth adjustment
Durable molding with premium grips
Weight selection dial
It's hardly surprising that workout aficionados like Bowflex's SelectTech 1090 adjustable dumbbells, given the brand's reputation for making high-quality gym equipment.
The dumbbells use a dial mechanism to provide 17 weights in a single unit, saving you space and lowering the amount of equipment you need.
Pros
Flexibility; a person can experiment with various workouts and focus on different muscle groups
Don't have a fixed design, allowing a person to move freely and perform partial or complete ranges of motion, targeting main muscle groups
Cons
Beginners might require spotters to ensure proper form and technique
Most online-purchased dumbbells weigh no more than 90 lbs
Bowflex Home Gym
Bowflex, which has spent more than 30 years creating home exercise equipment, is at the top of its field, and the Bowflex Home Gym is still well-liked today.
Many people were forced to switch from traditional gyms to home gyms due to the COVID-19 pandemic.
Bowflex offers two models of home gyms: Bowflex Xtreme 2 SE and Revolution. The Bowflex Xtreme 2 SE and Revolution are versatile home gyms that provide full-body workouts.
They both offer resistance via cables. Beginners benefit most from this resistance since it allows them to build strength and coordination safely.
Bowflex Home Gym Xtreme 2 SE
FEATURES:
This home gym has 210 lbs of Power Rod Resistance Standard
Bowflex Xtreme 2 SE has Revolutionary No-Change Cable Pulley System
Lat Tower with Angled Lat Bar, which allows you to target your upper body
Xtreme 2 SE has a 4-Position Lower Pulley/Squat Station for lower body exercises
Bowflex Xtreme 2 SE Home Gym with Leg Extension
This Bowflex Home Gym is a very small multi-gym that provides a wide variety of exercise options for a high-quality full-body workout.
Several attachments, including handgrips, ankle cuffs, a squat bar, and an ab crunch shoulder harness, are included with the Bowflex Home Gym Xtreme 2 SE.
Pros
Versatile; on the Xtreme 2 SE, you can perform over 70 home gym exercises on one machine
This Xtreme 2 SE home gym has 210 lbs of power rod resistance
7-year Bowflex Xtreme 2 SE machine warranty and lifetime warranty for the power rods on this home gym
Xtreme 2 SE has a descriptive exercise home gym manual
The Xtreme 2 SE is an excellent choice for not-so-serious lifters who want a perfect at-home strength workout
Cons
The Xtreme 2 SE could be expensive for some who buy in a one-time purchase
210 lbs of resistance on the Xtreme 2 SE may not be enough for the experienced strength athlete
Bowflex Home Gym the Revolution
FEATURES:
Bowflex Revolution has a SpiraFlex Technology
You can perform over 100 exercises with unlimited variations with the Bowflex Revolution.
Independently moving arms with ten positions and 170-degree adjustments
This home gym has a Leg Press Station
It has a preacher curl attachment, a vertical bench press, and leg extension.
Unlike other home gyms, the Bowflex Home Gym Revolution is a flexible exercise machine with a leg press, adjustable cable system, and a cardio component.
This Bowflex Home Gym is a fantastic full-body workout option for anyone of any fitness level. It comes with hundreds of exercise variations and program samples in the manual.
Pros
The Bowflex Revolution has both cardio exercises and strength training
This home gym has an adjustable Freedom Arms
Home gym with leg press
The Bowflex Revolution offers 220 pounds (100 kilograms) of resistance.
Extended home gym warranty (10 years)
Cons
This home gym is quite expensive
You'll require a sizable amount of floor space because it occupies a lot of room.
The home gym might be challenging to assemble
NOTE: The Bowflex Revolution is the only model that differs slightly from the other home gyms. It uses "spiraflex technology," created so astronauts may exercise zero gravity.
What Are Exercises You Can Do With Bowflex Machines?
The exercise regimen listed below is a two-day full-body split.
Every week, every day is repeated twice. You might perform Workout 1 on Monday, Workout 2 on Tuesday, Workout 1 on Thursday, and Workout 2 on Friday, for instance.
You now have the weekend and Wednesday free for rest.
Day "A"
This day will be undertaken on days 1 and 3 of the weekly regimen—followed by a rest day—after day "B" has been finished.
VERTICAL BENCH PRESS
SHOULDER PRESS
TRICEP EXTENSION
FRENCH PRESS
LEG PRESS
LEG CURL
STRAIGHT LEG CALF RAISE
Day "B"
You will perform these exercises on the second and fourth training days of each week. These are the movements to anticipate on Tuesday and Friday, assuming Day "A" begins on Monday.
LAT ROWS
CLOSE GRIP LAT PULLDOWNS
REAR DELT ROWS
STANDING BICEP CURLS
REVERSE GRIP BICEP CURLS
BACK EXTENSION
RESISTED CRUNCH
REVERSE CRUNCH
Constructing Your Life and Exercises Around Your Goals
Performing multiple sets of 10 to 12 repetitions of each exercise mentioned above is advised. Exercises might last anywhere between 40 and 60 minutes every day.
Maximize your time by picking a few exercises from each area — lower body, upper body, and core — for a full-body workout, or target each zone individually once per week.
The most crucial thing to remember is to stick to your workout routine and keep your eyes on the goal the entire time.
Whether you're resistance training, building muscle, strength training, or trying to lose weight.
TRAINER'S TIP: Establishing a supportive atmosphere and setting realistic goals are essential when starting your fitness journey.
Set up a circuit workout program. Without stopping, repeat three to five strength exercises.
Alternately, mix weightlifting and cardio into a powerful workout. Exercise your upper and lower body for one minute each, then get off the machine and do some cardio like jumping jacks or burpees for one minute.
Customer Reviews on Bowflex Exercise Equipment
We identified the following as usual consumer feedback:
"The ultimate tool for fat loss! I am a 55 yr old woman who has owned other Bowflex's in the past and this is by far my favorite one. It helped me with weight loss and maintain my physical activity."
– Anonymous
"This is definitely a good deal. For years, I've wanted one of these. I finally took the plunge and am so happy I did. I've been using free weights for many years, but as I've gotten older the Bowflex seemed like the perfect solution for my workouts. The pulley system is great. I've made the buy thus far and am satisfied."
– Anonymous
"I had a Bowflex about 20 years ago and used it for almost a decade. This new version only lacks the rowing capability and lat bar. I needed upper body exercise. However, it has everything I'd ever need to stay in shape. I absolutely love the pulley system! Anyone who wishes to maintain their muscle tone or become in shape should use this product, in my opinion."
– Anonymous
Frequently Asked Questions (FAQs)
Other commonly asked questions about Bowflex include the following:
How Long Does It Take to See Results From a Bowflex?
You will start noticing differences by four weeks; everyone else will by six to eight weeks. After achieving results, people are more likely to continue with their goals.
Is Bowflex as Good as Free Weights?
The critical distinction between a Bowflex and free weights is that a Bowflex increases enough resistance steadily as you draw it on, whereas free weights fluctuate as you move.
Can You Build Muscle With the Bowflex Revolution?
Absolutely. With 400 variations to perform on 100 exercises, the Bowflex Revolution Home Gym gives you numerous ways to build muscle.
How Do You Move the Bowflex Revolution?
Raise the adjustable arms to the 0 positions and make sure they are locked in place before moving the Bowflex Revolution.
Pull the pop pin on the lower seat rail at the leg extension assembly, hoist the seat rail assembly into position using the handle, and then raise the seat rail system.
Can a Bowflex Build Muscle?
A Bowflex can help beginners who lift weights develop their muscles. However, if you are an experienced lifter, the Bowflex won't help you break through a muscle-building plateau.
What Degree of Resistance Does a Bowflex Possess?
Because there are no heavy weights to lift and the resistance ranges from 5 lbs to 600 lbs (272 kg), this machine is beneficial to both men and women.
Conclusion: Is It Worth Buying a Bowflex?
Home gyms can be significant assets – or incredibly expensive clothes racks and dust collectors. However, a Bowflex machine goes above and beyond when giving a rigorous workout session.
Most of their training equipment is outfitted with practical functions. It applies to their well-known JRNY app, LCD monitor, etc. Also, Bowflex models have space-saving construction.
By streaming their on-demand classes, users can train with a virtual coach. This feature is not only cool, but it can also increase motivation!
Bowflex can efficiently serve as your go-to option if you seek an effective workout schedule without committing to any pricey gym memberships.
With Bowflex, you'll spend LESS money and get BETTER results.