Going to the gym can be tiring. You spend time and money to join a club. You can be stuck in traffic and lose your mood for a workout.
Suppose you're one of those who does not want to get in a room full of people. You should start INVESTING in your home gym!
You can opt for the best Max Trainer from Bowflex for your whole-body workout session.
The Bowflex Max Trainer M6 and M9 will be your best options, but here's the thing, they are not created equal.
So, we'll guide you to choose which between the Bowflex Max Trainer M6 and M9 is best for your needs.
What's the Difference Between Bowflex M6 and M9?
The Bowflex M6 and M9 are Max Trainer elliptical and stair-stepper hybrid machines created for high-intensity, low-impact cardio workouts.
Both are suitable for people with adequate floor space for home gyms. However, they are smaller than treadmills.
It's low impact, so these are recommendable for people who have lower body joint issues and who want to push themselves further.
They are created to be used along with the JRNY subscription and JRNY app.
At one glance, you can infer that they are most likely the same. Yet, there are differences in features, interactive display, structure, resistance level, and price points.
Here, we give you a detailed comparison between Bowflex Max Trainer M6 and Bowflex Max Trainer M9.
Bowflex M6 Overview
Features:
Interactive display
Integrated contact grips for heart rate
USB charging port for a fast charging port
The Bowflex Max Trainer M6 is a cardio machine for a full body workout, low impact, and time savings workout.
It has a backlit LCD that suits beginners in fitness machines. You can track real-time and burn rate displays.
You can follow customized workouts and train-led videos.
You can also learn about your abilities and progress through assessments.
While working out, you can listen to your favorite go-to music playlist, as you can have access to the Bowflex radio.
Pros
Most budget-friendly among all the list of Bowflex Max Trainer models
It comes with five workout programs
Cons
Streaming is not available — only the JRNY radio
Limited to only two user profiles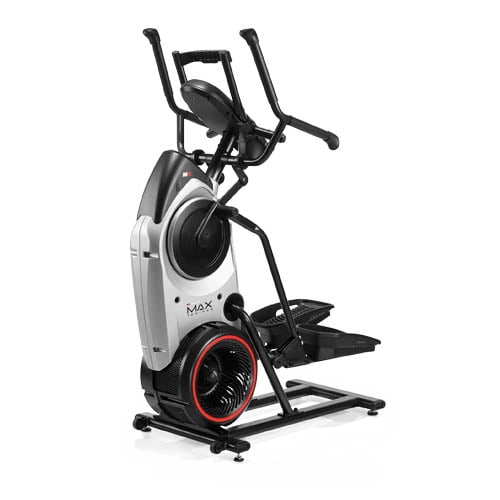 Bowflex M9 Overview
Features:
10" console with HD touch screen display
Integrated contact grips for heart rate and Bluetooth-enabled armband
WiFi Connectivity
Power up and upgrade your fitness experience with the Bowflex Max Trainer M9!
It has a compact and sleek design and a dimension of 127 cm (length) x 79 cm (width), which is less than half the size of an average trainer.
It is for the entire body and high-intensity interval training (HIIT) where you will be motivated to move fast, as the workout gets challenging as you get stronger.
You can personalize workouts through machine learning that creates endless activities.
Your JRNY membership will allow access to adaptive programs, real-time coaching to keep you within the target, and world-class in-demand trainers.
The best thing, while sweating buckets, you can stream your favorite content on your HD touchscreen.
How great is that?
Pros
Streaming entertainment
JRNY delivery through a built-in touchscreen
Unlimited user profiles
Cons
More expensive than the M6 Max Trainer
Bowflex M6 vs. Bowflex M9: A Side-by-Side Comparison
Without further ado, let's compare the two Bowflex trainers side-by-side and find out who will come out on top.
Max Trainer Display
The Max Trainer M6 has an interactive display, while M9 features a 10″ console HD touchscreen display.
The HD touch screen feature of the M9 is more efficient and engaging to work with than the M6, as you can have your workout videos and coaching delivered to the screen.
Plus, you can add entertainment while working out using the built-in HD touchscreen.
WINNER: Bowflex Max Trainer M9
Build and Structure
Both trainers have 4-grip handlebars, long handlebars for various hand positions, and are parallel to the machine's body.
The heart rate monitors rest on the small handlebars, and both models also had a water bottle holder and USB charging port.
But the M9 has a superior handlebar that makes it grip-friendly.
The sizes of the pedals also differ, for the M6 has the regular pedals, while the M9 has the extra-wide textured pedals that are fit for sprinting.
The M9 has a media shelf where you can put your mobile phone, Bluetooth speakers, and transport wheels to let you move the Bowflex Max Trainer from room to room.
You may also want to check the Max Total 16, which has an enticing dual rail design for the machine's resilience.
WINNER: Bowflex Max Trainer M9
Workout Features
In terms of resistance levels, Bowflex Max Trainer M6 has 16 resistance levels, while M9 has 20 resistance levels.
Higher resistance levels are proportional to more calories burned. The higher the resistance level, the more difficult it is to pedal. Thus, you are putting out more energy.
The M6 has 5 workout programs, including a max 14-minute interval time, calorie burn, fat burn, stairs, and manual.
While the M9 has 4 workout programs, including fat burn, calorie burn, stairs, and manual, with the JRNY subscription, you can access infinite programs.
As for the workout history tracking, the M6 can only track up to 2 user profiles, while the M9 can store unlimited users.
The Bowflex Max Trainer M9 has an accessible armband that you can use to calculate your heart rate, for it is Bluetooth compatible — helping you to get the most cardio benefits.
WINNER: Bowflex Max Trainer M9
Interactivity and Connectivity
This category is made for the M9 because there's a fundamental difference in connectivity features.
This is where the real difference lies.
Both Max Trainers have WiFi and Bluetooth, are compatible with iOS and Android, and have a USB charging port.
The Bowflex Max Trainer M9 has other features like a wireless Bluetooth connection for the HR armband and console for no wiring hassle.
One of the highlights of the M9 is its streaming connection, where you can watch your favorite shows from Netflix, Hulu, Prime Video, Disney plus, etc., while getting that fat burn.
Whereas the M6 has only the JRNY radio feature.
WINNER: Bowflex Max Trainer M9
Price
If you want a cheaper unit, you should opt for the Bowflex Max Trainer M6. It is only $1,299 from its original price of $1,499 and only $73/month.
If you want to splurge, the Bowflex Max Trainer M9 is now available for $1,799 from its original price, which is $1,999 and is payable for $100/month.
The subscription for the JRNY app is free for the first year of purchase. After that, you will have to pay to continue the programs.
It will cost $19.99 per month or $149 per year.
You can visit their site at Bowflex.com.
WINNER: Bowflex Max Trainer M6
Tips on How to Choose Between the Bowflex M6 or M9
For more information, here are some quick tips to consider in choosing the one that will benefit you the most:
1. Features
Features are one of the essential parts of choosing the suitable model for you.
Research and examine the equipment you are eyeing, and see if it will suit your needs, especially if you are a beginner, a pro, or an athlete.
It would also be helpful to look for a model with safety features.
2. Value
You are investing and will spend quite a lot on the equipment, so think about what can give you the best value.
If you want a simpler unit but can still access the standard workout programs, opt for the Bowflex Max Trainer M6.
But, if you want the model to be more upgraded and have higher resistance levels, then choose the Max Trainer M9.
Other machines, such as the Max Total 16, has a dual rail design feature for high performance and machine durability.
3. Budget
As much as you want to get your hands with one of these Bowflex max trainers, consider your budget.
These advanced models work to give you a personalized cardio workout that does not come with a cheap price tag.
Don't make an impulsive decision to AVOID any nasty financial situation.
FAQs
To help you get started with your workout session ASAP, let's answer some of the most frequent queries about the Bowflex Max Trainer M6 and M9:
Are the Bowflex M6 and M9 Beginner-Friendly?
Yes, both models are beginner friendly because of their sleek designs that are easy to navigate — the 4-grip-friendly handlebars, which you can also find on the monitors and shelves.
They are also suitable for introducing and exploring cycling resistance.
The Bowflex M6 is more beginner-friendly because it has simpler features, like its backlit LCD, while the M9 is more sophisticated and has more advanced features.
Are Both Bowflex Products Compatible with the JRNY App?
Yes, both M6 and M9 are compatible with the JRNY App. The subscription for JRNY is accessible for smartphones and tablets.
Updates on the JRNY app are available in the App Store and Google Play for iOS and Android devices.
The max trainers work well with the JRNY exercise app because you can access fitness assessment, tracking, virtual coaching, and on-demand videos.
The subscription has a monthly or annual payment from $12 to $19.99 per month.
Why Are Bowflex Products Expensive?
Both the Bowflex M6 and M9 are pricey.
Fitness equipment is generally expensive due to the materials designed to be heavy-duty and longevity.
Bowflex products are expensive because of the machine learning and smart technology that they incorporate into the machines.
Added to this is the monthly or annual subscription for you to get the best of the equipment.
Final Verdict
The differences between the Bowflex Max Trainer M6 and Bowflex Max Trainer M9 are clear.
You will now be able to pick the right Max Trainer that will suit your search for the best features, value, and budget.
Buy the Bowflex M6 If…
You are new to fitness machines. M6 will be easier to navigate with its backlit LCD.
It's cheaper, so you can start your fitness journey well.
Though it does not have the same connectivity features as the M9, it still has excellent workout programs and a flexible design.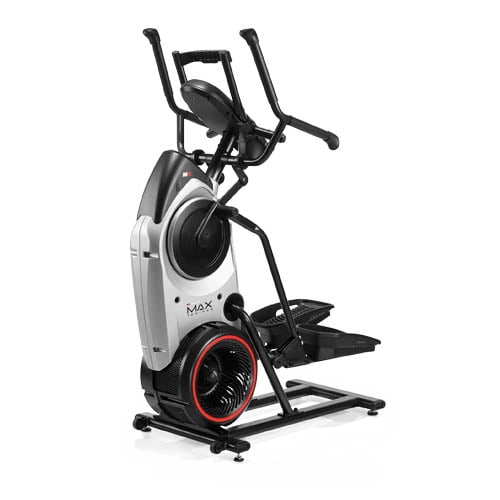 Buy the Bowflex M9 If…
You want a more interactive and high-end Max Trainer.
With its numerous perks and higher resistance levels, you will be more motivated as your sessions get more challenging as you get stronger.
If your whole family uses the Max Trainer, choose the M9 as it can monitor unlimited user-profiles and workout history.
Conclusion
You must be SMART in choosing the right Max Trainer for your needs and body.
Remember, you're investing your money, time, and utmost effort to be the best version of yourself!
You must pick the ones that can give you the best productivity and interactivity while still fitting your budget to have workout sessions that are well worth it.