The Bowflex Max Trainer series is a great addition to your equipment if you're looking to upgrade your home gym.
However, there are a few models to choose from. How do you know which one is for you?
In this article, we'll compare and contrast three Bowflex Max Trainer models: the M6, M9, and Max Total 16. Keep reading to know what's best for you, your budget, and your use case!
Bowflex Max Trainer M6 Overview
The Bowflex Max Trainer M6 is an exercise machine that is the cheapest out of the three models.
It provides you full-body exercise experience in a compact build. The resistance is adjustable with 16 levels and is equipped with a workout tracker.
Pros
Good value at $1500
Well-equipped even when compared to the more expensive models
Bluetooth
16 adjustment levels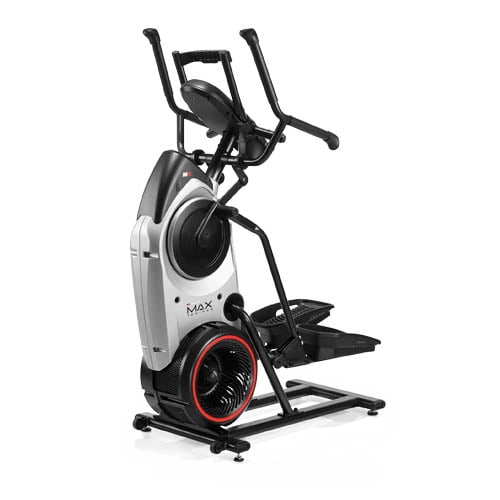 Bowflex Max Trainer M9 Overview
The Bowflex Max Trainer M9 is the step-up version of the M9.
It's like the M6, but it has added features. It has 20 adjustment levels and better connectivity, sporting WiFi and Bluetooth connectivity.
It features an HD touchscreen and a subscription to services that you can use while exercising.
Pros
Has Bluetooth and Wifi
20 adjustment levels
3-Year warranty
Cons
It has a smaller touchscreen
Bowflex Max Trainer MT16 Overview
The Bowflex Max Trainer MT16 is the highest tier of the lineup.
It has all of the basic features that the M6 and M9 have; however, a few differences give it an edge over the M9.
Notably, there is a larger 16" screen for the MT16, plus the addition of a few more handles for various exercise performances.
Pros
Biggest console screen
Has Bluetooth and Wifi
20 adjustment levels
3-Year Warranty
Cons
The most expensive at $2800
The only thing different from the M9 is the bigger screen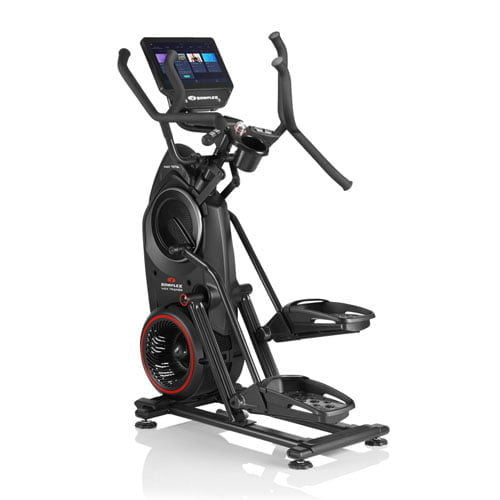 Bowflex Max Trainer M6 vs. M9 vs. MT16: Head-to-Head Comparison
Now, let's take a more in-depth look at these choices we have for the Bowflex Max Trainer.
We'll look at each model in three categories: Design & Build, Price, and Connectivity.
Design & Build
Let's look at the design and build of the three Bowflex Max Trainer models. We'll be looking at their physical design as well as the features that come with them.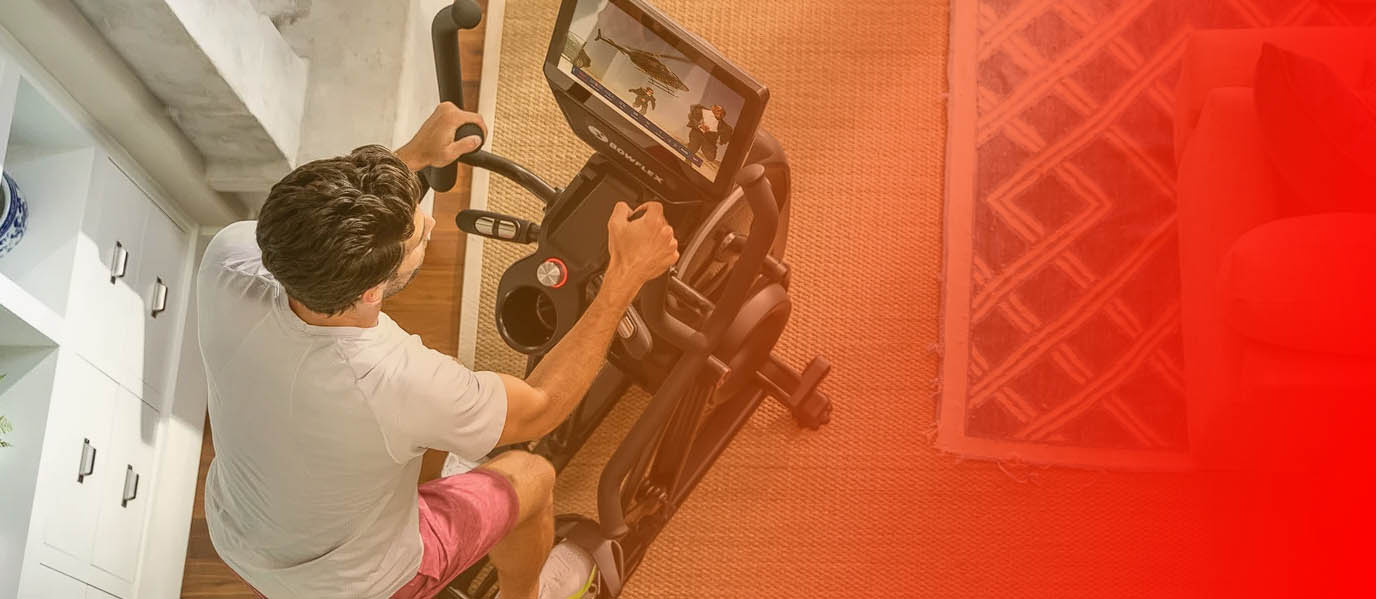 M6:
The M6 is the cheapest of the selection here. But don't knock it just for being the cheapest choice among the three. It's still jam-packed with all the features you need.
It comes in a very compact package of just 46"x26"x64" (LxWxH), and it can support up to 300lb. And it even fits in a bottle holder in that tiny package.
It can provide a user with a full-body workout experience that is low-impact and joint-friendly. It has four grip handlebars to adjust your workout. You can personalize your workout with 16 levels of resistance to match your current fitness ability.
Speaking of personalized workouts, the Bowflex Max-AI built-in to its console will personalize your workouts to fit your needs and your level. It can also track up to two users' workout plans.
It also comes with the usual burn rate monitor and heart-rate monitor that you would usually see in exercise machines such as these.
M9:
Let's now move up the roster and look at M9. The M9 is the middle child of the three. It has more going for it than the M6 in terms of features and price.
The M9 is also quite compact, albeit a tiny bit larger at 49"x31"x65" (LxWxH), and like the M6, it can support up to 300lbs. It also has a bottle holder for your hydration.
It also provides a low-impact, full-body workout. However, the M9 has 20 resistance levels, 4 more than the previous model. It has four handlebars to change up your exercises.
This model doesn't just have the Bowflex Max-AI, but it also provides a 1-year membership to JRNY, a digital fitness platform that customizes your workout, streams shows, and has an option to show a breath-taking landscape all while you sweat.
Of course, it also comes with a console equipped with a 10" HD touchscreen to view the landscape and the shows. And, of course, the usual monitoring features.
MT16:
Here's the top-of-the-line, cream-of-the-crop Bowflex Max Trainer, the MT16. It has all the bells and whistles you can ask for.
As expected, the MT16 is also compact, measuring 49"x31"x66", and can also support up to 300lbs. Of course, you can't forget the bottle holder.
Like the previous two, you can have a low-impact, full-body workout using the MT16. And like the M9, you have 20 resistance levels to adjust the intensity to your liking and fitness level.
Unlike the previous two models, the MT16 has six handlebars to grip.
It also provides a 1-year membership to JRNY. And to go along with the streaming services that the membership provides, it has a 16" HD Touchscreen console. All this, along with the usual monitoring features.
WINNER: MT16
The obvious winner here is the MT16. It's very simple, and it has the most features. So when it comes to the build and design, among the three models presented, the MT16 stands out above the rest.
Price
This is arguably one of the most important considerations, the price. So we'll look at each model's offer and compare that with the price.
The one with the best bang for the buck, the one with the most features for the price, will come out on top.
M6:
The M6 comes out at $1,500 and is a pretty good value for anyone looking for an exercise machine. And it isn't too particular about the features it comes with.
M9:
The M9 comes at the price of $2,000. For an increase of $500 from the lower model, you get an added 4 resistance levels from the M6's 16.
In addition, it also has a 1-year membership to JRNY and the 10" HD touchscreen to fit the content you'll be consuming with said membership.
Quite a lot of features are added to it for an extra $500, and it's quite a good deal.
MT16:
The MT16 is the most expensive lineup and will earn around $2,800. What do you get for an extra $800 compared to the M9?
You get extra 2 handlebars to grip and change up your exercises. Plus, a 16" HD touchscreen to enjoy the 1-year membership to JRNY to come with it.
An extra $800 seems a bit much for just 2 extra handlebars and a touchscreen that's just 6" bigger. But if those features matter to you, that's all that matters.
WINNER: M6
For anyone who only needs an exercise machine, the M6 will do just fine.
Sure, the two more expensive models have HD touchscreens and 1-year memberships to JRNY. But we're sure you can find a way to mount your phone or tablet to your exercise machine that doesn't cost $500.
The Bowflex Max Trainer 6 already has a rack on which you can put your smartphone or tablet.
On top of that, you will have to renew that 1-year membership once it expires, giving you one more payment to worry about.
So financially speaking, the M6 is the best deal to get.
Connectivity
There is a lot of fuss around smart features for a modern exercise machine. So being able to connect your smart devices to the machine is a plus.
M6:
The M6 only has a Bluetooth heart rate monitor available.
M9:
The M9, with the addition of the 1-year membership to JRNY, is equipped with WiFi connectivity. Of course, you'll need WiFi to watch those streams on your subscription and the beautiful scenery it provides while you work up a sweat.
Along with that, it also comes with a Bluetooth heart rate monitor.
MT16:
The MT16, being the top model on the list, has all of the connectivity features of the previous models.
It also comes with a 1-year membership to JRNY, so you would also need the WiFi connectivity to use it and your bigger touchscreen.
And, of course, it also comes with a Bluetooth heart rate monitor.
WINNER: M9
The M9 wins this because it has the same connectivity as the MT16 while also costing less. So with just a price of $2000 as opposed to the MT16's $2800, the M9 has both Bluetooth and WiFi connectivity and wins.
Frequently Asked Questions
Here are some frequently asked questions we've prepared so that you'll be as informed of your decision as possible before you make the purchase:
Is a Max Trainer Better than an Elliptical?
The Max Trainer combines an elliptical with a stepper and offers more versatility because of its design. This makes it better than standard elliptical machines that limit you to one type of movement.
Is a Bowflex Max Trainer a Full Body Workout?
It is a full-body workout, but you shouldn't expect it to do the work of a specialized workout like squats, push-ups, etc.
While it is a full-body exercise, it doesn't provide much stimulus to develop certain muscle groups further.
So if you want to develop a certain body part, you should still do the specific exercises — push-ups for your chest, deadlifts for your hamstrings and lower back, etc. for better overall fitness.
Final Verdict: Which Should You Get?
Here's a quick summary to help you decide which of the three Max Trainer models is best for you:
Buy the M6 If…
Your main goal is to have a functional exercise machine.
The M6 is the cheapest and the most practical if you only need the basics for a good workout.
The M6 has all you need to keep fit and healthy. Everything else the higher tier models have is just nice-to-haves but not must-haves.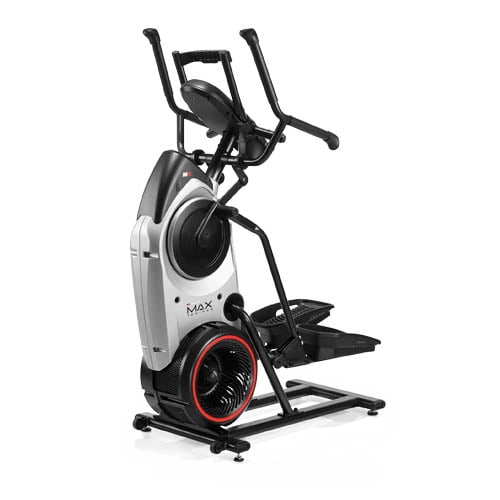 Buy the M9 If…
You want a little more out of your exercise machine.
The middle ground is if you want a little more luxury in your exercise machine.
It has more adjustment levels and, of course, has that 10" HD touchscreen and 1-year JRNY membership.
It only costs an additional $500 over the M6.
Buy The MT16 If…
You want all the bells and whistles and have no problems with money.
We only recommend the MT16 if you have a lot of money to spend and are not afraid of dropping a lot of money on an exercise machine.
The MT16 is if you plan to use the 1 Year JRNY membership to its fullest, with a 16" touchscreen console and all the various personalized workouts.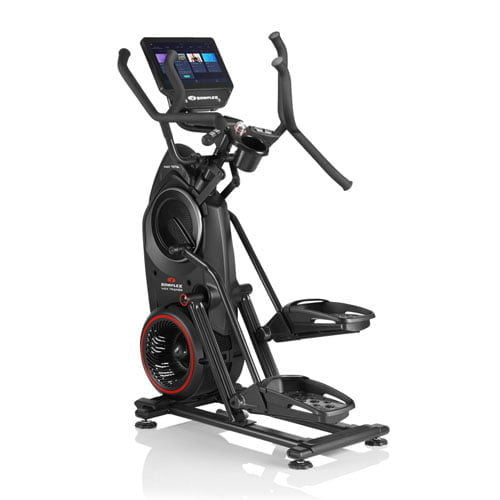 Final Words
We hope this guide gave you all the info you needed to decide which to buy among the M6, M9, and MT16.

They all have their features, and as with making any kind of purchase, it's most important to consider your use case and compare it to what you can realistically afford.
Happy exercising!