Best Treadmill Brands and Their Reviews – Which One is the Best for You?
As a constant advocate for regular exercise, Running Wilder provides you a compilation of the best treadmills that can be used for home workouts. Whether they are simple machines with a platform engineered by a motor, or advanced treadmills with technological improvements; whether you want to know about manual treadmills or motorized treadmills to get those calories burned, RunningWilder has got you covered. 
With currently dealing with the specifications of 11 various brands-each further categorized by the many treadmills' variants they offer, this page lays the introduction of each brand to help you make the most suitable choice.
Bowflex Treadmills
Bowflex is no stranger to the world of gyms and athletes, and now can be included in your home. It is the brand extension of the already established Nautilus Inc. originating in Vancouver, USA. Successfully reigning as a tough competitor since 1986, when the first Bowflex 2000x was released. 
Bowflex has diversified its product line ranging from max trainers, bikes, home gym set, select tech, treadmills, tread climbers, body towers, and other sophisticated fitness accessories. It has cemented itself as a revolutionary treadmill with its versatility in the mundane workout programs. 
With cutting-edge fixtures including personalized workout programs, flexibility in recline, and consistent goal updates, it proves to be a top contender for professionals and beginners. Running at the top speed of 12 mph and a max incline of upto 15% really helps with he calorie burn.  Here are the individual reviews of Bowflex's variants:
Epic Treadmills
Under the legal ownership of ICON Health and Fitness, Epic Treadmills have risen to the occasion. Preferred for their chic and sleek design and modelling which allows users greater control of their workouts, including or excluding various exercises and positions accordingly. 
ICON has dabbled in a successful career, creating a well-reputed legacy of providing great fitness machines  around in the United States. So, ICON being its manufacturer automatically gives the treadmills an edge over other trainer brand, but Epic as an individual brand has made a distinct name for itself as well.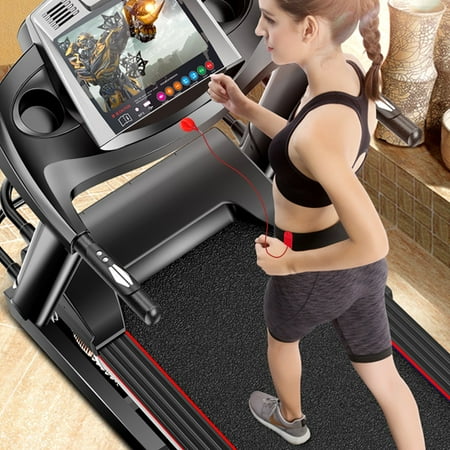 Ensuring no compromise on quality Epic models exceptional quality, making room in elite and contemporary training camps and gyms due to their durability and ability to withstand an incredible weight. The treadmill belt length of 20 x 60 inches makes it ideal for tall runners, too. Here are the reviews of Epic Treadmill's variants: 
LifeSpan Treadmills
As the name would suggest it, the company is suitable for any sphere of life whether for commercial sporting activities, recreational equipment for offices, or leisure-motivated exercises for cardio fitness at home. 
LifeSpan Fitness was founded in 2001, based in Utah. Its treadmills are one of the most liked fitness machines out there. The folding variants offered by LifeSpan easily compete with the non-folding treadmills by other brands in the market, giving the brand an added perk. LifeSpan has managed to be consistently popular as its innovative treadmills have made life easier through four foundational pillars. 
The Intelli-Guard allows beginners to not exhaust themselves and slowly increase their pace for high-intensity workouts. Whereas the Intelli-Step feature keeps a vivid track of the number of steps taken by users to ensure they do not exceed it. Its smart Intelli-Key eases the console operations for workouts without much fuss. 
Lastly, the brand strongly advertises conservation of energy as its treadmills use energy efficiently. Here are the detailed reviews of their variants: 
NordicTrack Treadmills
NordicTrack was founded in 1975 in Chaska, Minnesota. As a brand extension of the popular ICON Health & Fitness, NordicTrack is also managed and supervised by it. 
It features lines of exercise and training equipment including the best treadmills but rather expensive (desk treadmills, t series, commercial series, etc., ellipticals, exercise bikes, strength training equipment, etc. NordicTrack Treadmills has earnestly earned the status of a superior treadmill due to it allowing users to experience automatic incline trainer control to achieve more. All the treadmills are unique in their own way but the treadmill model Nordictrack commercial 1750 really steals the show and gives tough competition to the ProForm Smart Pro 2000.
Nordictrack have all the features of the good commercial treadmills, desk treadmills, etc. Users can enjoy the comfort of professional hiit training through the iFit subscription, and a range of dedicated and competent trainers as well as the iFir programs. 
The impressive personnel inspire users to formulate their own iFit workouts for their fitness routine which can be an amalgamation of high-energy workouts, with low-impact training. All these programs are available in preset workout programs. Nordictrack's variant reviews are:
ProForm Treadmills
The world-renowned Utah-based parent company, ICON Health Fitness, designs and manufacturers ProForm treadmills. ProForm has established itself as a known and well-recognized expert in producing commercial quality and budget-friendly treadmills. ProForm machines are one of the most recommended treadmills. The ProForm Smart Pro 2000 is one of the best models and a customer favorite rated at 9.6/10.
All the ProForm Treadmills produced by this company have a wide range of prices, performance enhancing features, and withstanding durability. But the one thing that makes them stand out is the rich traits. Focusing specifically on interactive training, users can take classes in an environment that mimics the regularity of a gym membership. Most ProForm models come with a free one year membership.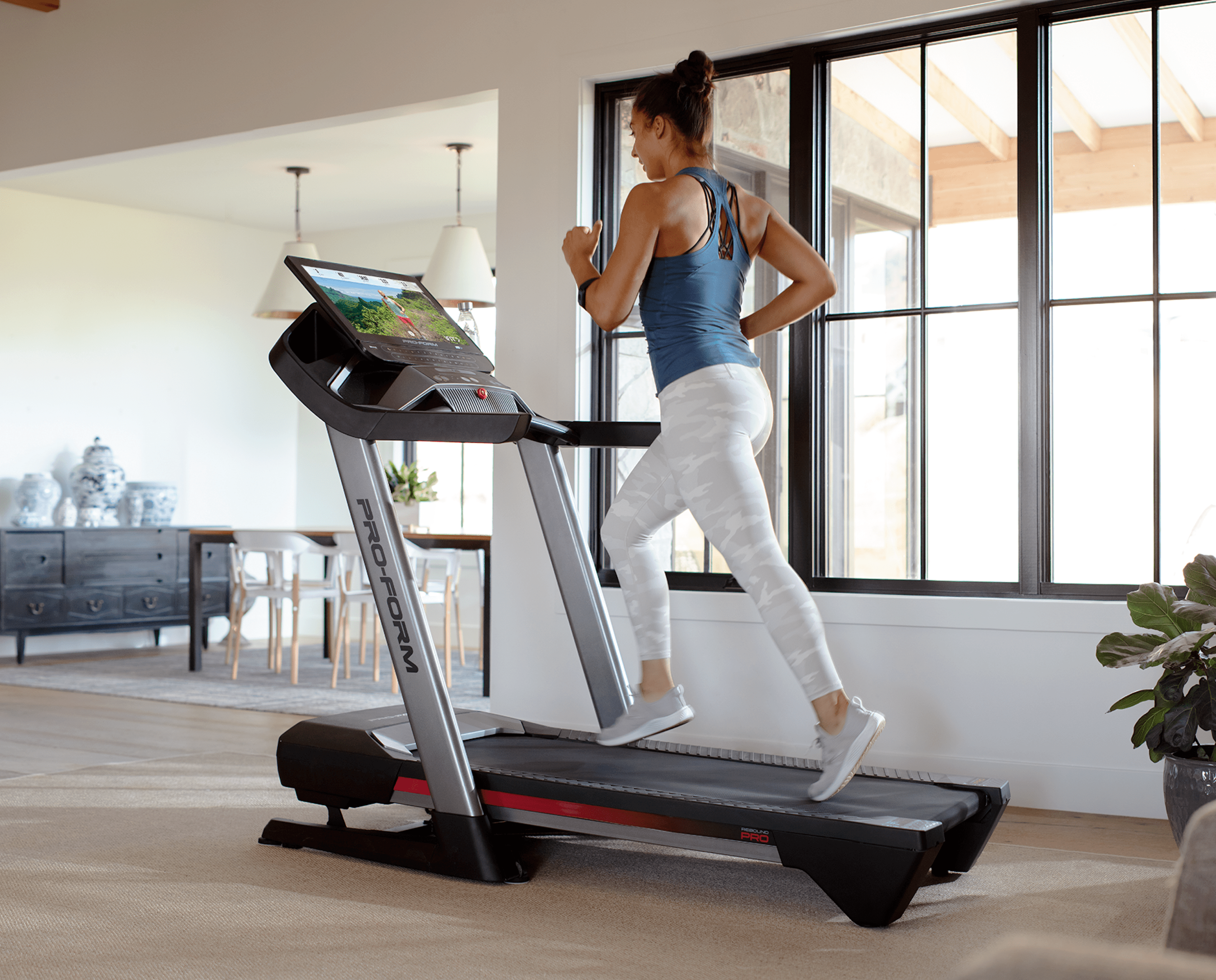 Trainers not only provide step-by-step tutorials and demonstrations but also have the control of the treadmill's speed, incline, and resistance to match an intensity the user is comfortable with. Some models come with the best features of interval training. These are the reviews of Proform's variants:
Smooth Fitness Treadmills
Smooth Fitness is a name brand in residential fitness equipment. The organization was set up in 1984 in North America and has been engaging in operating activities for twenty-five years. It offers machines including treadmills, elliptical trainers, and stationary exercise bikes. 
The company aims and idealizes to maximize consumer experience by tending to performance and supplementary features to justify its value. Its mode of sales is direct and straightforward, which helps maintain a lucrative price point and cuts unnecessary costs. Smooth Fitness pays special and close attention to the details, it first strengthens the core with high horse power treadmill motor and sufficiently long tracks. 
Smooth Fitness slowly works it way up to the top by finishing touches to the appearance of the treadmills, these can range from vivid colored touchscreen displays, reverberating loud audio, and up to 15-inch-high-definition television screens. It has all the other basic features like a cooling fan, a chest strap monitor, Bluetooth connectivity, built in workout programs, etc. Also has high tech features like the iFit compatibility and the Reflex cushioning shock absorption.
In addition to that, with pride and confidence the manufacturers offer amazing warranty packages which are hard to find in such a competitive industry. These treadmills are not only designed for optimum performance but also incomparable comfort which makes these treadmills highly recommended. Some models are not ideal for regular and serious runners like the Smooth Fitness 7.1 HR Pro Power Folding Treadmill but it is still great for occasional running.  Here are the reviews of Smooth Fitness' variants for you:
Sole Fitness Treadmills
Sole Fitness is a leading manufacturer of high-quality and reasonably priced treadmills for households. The reason for the popularity of the workout equipment of the brand is the folding treadmills. These are of higher quality as compared to the competitors. 
Some of the Sole home treadmills have inbuilt Bluetooth connectivity which assists in integrating the sole fitness apps making it user-friendly and an ideal treadmill for home gyms. You can keep all the workout data stored in the sole fitness app. Reviews have labelled sole treadmills as one of the most competitive brands. It has competitive prices, free shipping as well as free return shipping. 
With new and improved designing to reduce ankle sprains and knee strains, these treadmills are one of the highest rated ones currently available on the market. Thus making a sole treadmill highly demanded. High powered motors allow a leniency in the types of running, also supporting incline at impressive angles. 
Simple Bluetooth features allow for seamless syncing and the unparalleled steel used by the manufacturers makes these worth the price. Like the Sole F80 treadmill which you can get for about $1599 only. Sole's foldable treadmill F85 is the most technologically updated variant. We have listed down the reviews of Sole Fitness's variants to help you in choosing the best buy.
Weslo Cadence Treadmills
Weslo Treadmills are a chain of ICON health and fitness that are known for their good economy (typically having the price range under $500). 
Buyers with a low budget have a wide range of products to choose from, which are not technically sophisticated. The brand vouches for treadmills that are technically simple as well as economically affordable which is why you can easily get a budget treadmill. The chain's affiliation with ICON company is a plus point as the manufacturer is known for its fitness equipment.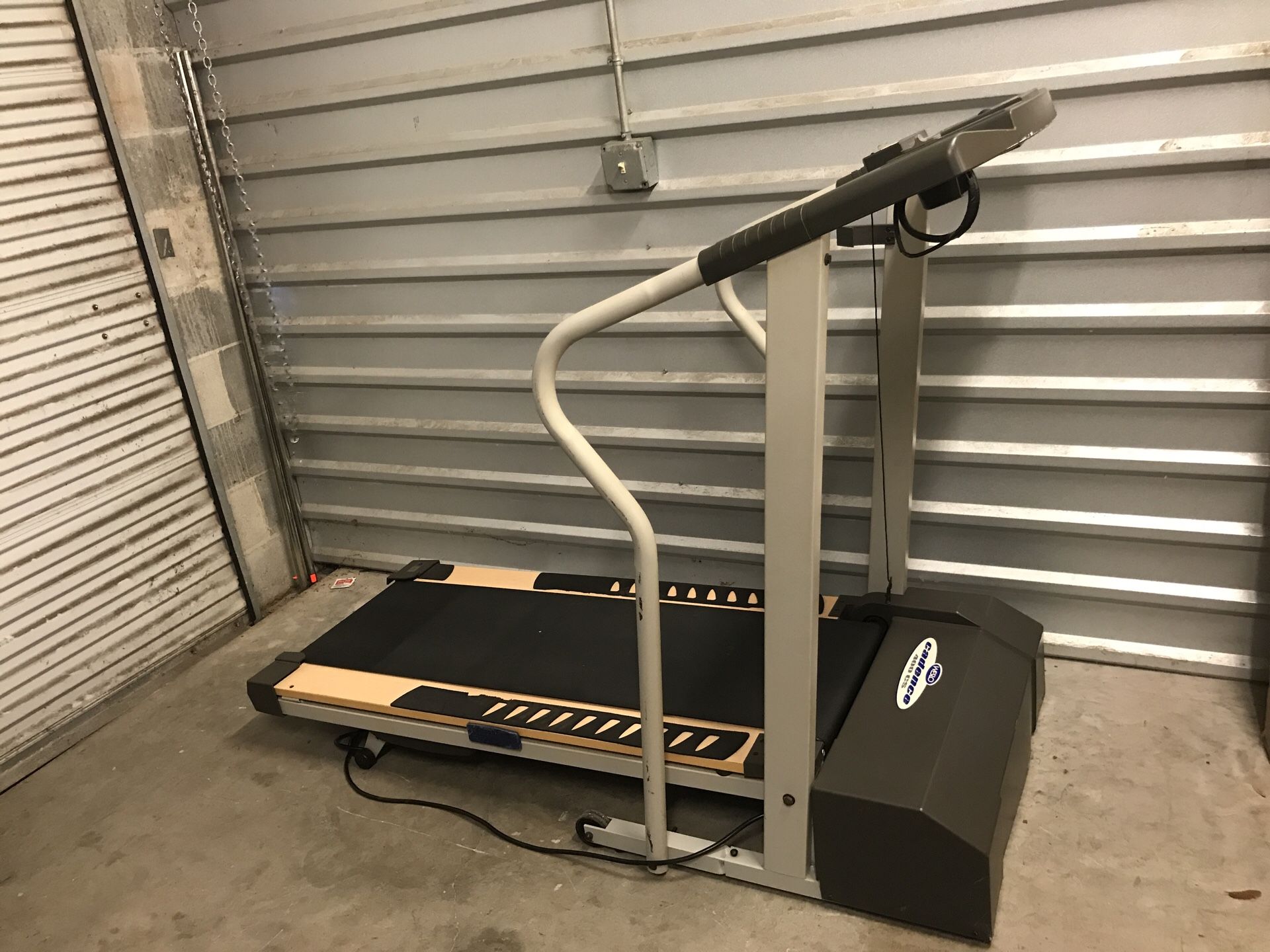 Affordable pricing and options of folding with a good speed and incline range upto 12 mph and 13% respectively, make the Weslo Cadence Treadmills a beginner's first choice. The folding treadmill takes up less space and makes for the best compact treadmill. The great cushioning with ideal shock absorption is really good for the users' joints as well as to improve their running form. 
Thus, making these treadmills really good for low impact cardio exercise. A basic treadmill like weslo cadence is great for tight budgets. Below are their variants:
Nautilus Treadmills
Nautilus Treadmills are produced by the parent company with the same name, Nautilus Inc, based in Vancouver, Washington, USA. The same company that has been manufacturing other leading fitness equipment like Bowflex, Octane Fitness, Modern Movement, etc. 
Under the brand name of Nautilus, it manufactures a whole line of strength & cardiovascular equipment. These are ideal for light commercial use as well as clubs or your own home gyms. Built with the Quinton technology, the treadmills have made Nautilus label itself as the gold standard. 
The brand is confident about its product line that it will give you the best user experience. It guarantees customer satisfaction and says if a customer is not satisfied, they can return the treadmill within 6 weeks of purchase. 
Nautilus aims to increase endurance to match the withstanding resilience and robustness of their treadmills. By adjusting the speed of their strides, the user can easily monitor their progress to stimulate their core.
Landice Treadmills
Landice designs and manufactures the world's most resilient, high-tech, user-friendly and one of the best treadmills. Every machine has high construction quality from high-quality materials and is built to withstand the most demanding workout conditions. 
Since 1967, Landice has been creating, assembling, and testing the best specialty fitness equipment available. Their residential fitness equipment has a Lifetime Parts Warranty, while their commercial fitness equipment has a 5-Year Parts / 1-Year Labour Warranty. But the need to reclaim this great warranty has been reduced as Landice invested in unmatched stainless and rust-free motors to support long durability. The 4.0 and 5.0 chp motor is relatively quieter in these treadmills.
In addition to all the basic features, The length of the running surface is ideal for tall runners who feel cramped in their houses due to quarantine, and the aluminum body makes it a presentable ornament in your home gym. A powerful treadmill like the Landice L8 is loved by athletes, especially tall or heavy ones. The higher weight capacity up to 500 pounds definitely helps. Another great treadmill is the Landice L7 with the high weight capacity of upto 400 pounds. The review is available at the link below.
Horizon Fitness Treadmills
Horizon Fitness Treadmills are top contenders for professionals, trainers, and athletes. People who have a more dedicated conviction towards health and workouts might always choose Horizon Fitness Treadmills for their consistently regular intensive exercises. But the home treadmills don't discriminate and have a flexible stamina for beginners as well.
Moreover, as Horizon Fitness leans more towards commercially used products, it is astounding how reasonable of a price they are retailed at. These treadmills are engineered to be high-powered for streaming of leg, cardio, and hip workouts with a great incline range as well as speed range. The maximum incline and speed you can go to is 15% and 12 mph respectively. Their easy-to-use and understand console controls avoid unnecessary technical glitches that might hinder a user's motivation. The horizon T101 is rated at 8.1/10 while the horizon t202 is rated at 8.8/10.